Description
About Kimbo Napoletano Espresso Compostable Pods - 18ct
Rooted in the richly refined tradition of Italian darkly roasted beans, the Napoletano Espresso Compostable-pod blend swells with a sumptuous aroma. Its caramelized molasses undertones will carry you away to Napoli on a gondola of flavor. Conveniently preground for espresso and sealed in pod form to make your full experience effortlessly sweet.
Blend - 80% arabica / 20% robusta
Size - 18 ESE Compostable Pods
Imported from Italy
Processing
Product Details
Coffee Type:

ESE Compostable Pod

Product Size:

7 grams
Not sure what to order? Afraid of running out?
Whether you want to try new roasts or prefer to keep your favorite beans flowing, a coffee subscription from Seattle Coffee Gear will do the trick.
Recommended Brew Methods
Espresso
A 2:1 water-to-coffee ratio for your espresso shot is recommended. Using a scale to dial in your shots makes the process faster and more accurate. Your espresso grind should be very fine and powdery. Shots should take 30-40 seconds to brew and be thick and syrupy. Don't stress, adjustments are always needed to get your shots pulling just right!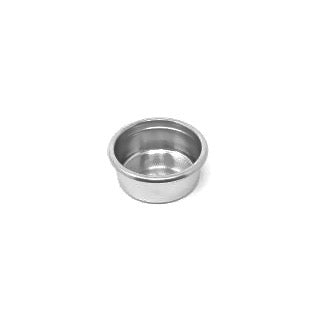 About The Roaster
Imported From Italy
Kimbo Espresso Italiano offers classic Italian flavors and legendary roasting quality. From espresso to drip, Kimbo offers convenience and flavor with every sip. Kimbo's wide reaching catalogue starts with classics like their pre-ground Napoletano. This roast is suitable for a wide range of brew methods, making it a great starting point From drip to espresso, it's worth trying each of these blends in a variety of methods.